From the very beginning, it's always been about providing inexpensive used tires in a market flooded by high-priced tires. That's how Nothing But Tires started. I was making sales from my home, right out of my shed.
As my customer base grew, so did my inventory. Soon I had 500 tires! I started meeting customers at gas stations to make sales. Driving around was a lot of extra legwork, but it was a good solution at the time.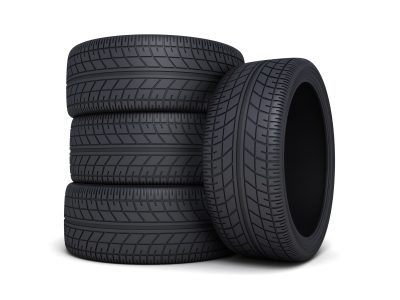 2015 | An Idea Becomes Reality
As the business grew and the stock increased, an idea was born. Why not just open a store that strictly sold tires. No installs. No balancing. No mechanical work. Just selling great used tires at affordable prices. With short store hours and limited expenses (no shop equipment or mechanics needed), the idea worked financially.
We announced two major changes to our business. First of all, we expanded to being open full time hours, 7 days a week. Secondly, we were able to offer tire installations for the price of $20/tire for everyone who purchased tires through us, regardless of tire size. Even a full set of 20-inch tires would cost $80+GST for an installation. No other place in town offered installations for that price!
Armed with a new website and increased inventory, we are ready to take the world by storm. We are now offering new tires from a large wholesale purchase, as well as through our local distributor.
Feel free to stop in and check out our tires!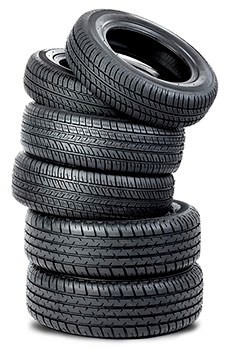 We moved to a new location and had a grand re-opening October 1/17. There was free food and the unveiling of our brand new store with over 11,000 ft2 ready to be filled with a drastically larger inventory.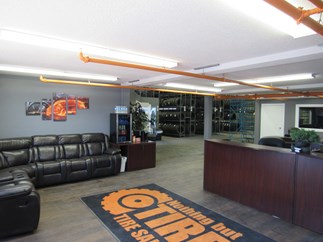 2018 | Introducing Warranties
We have moved our warranty up to 30 days for any defects that may arise. We have always taken care of our customers after our 7 day warranty process so this isn't a massive change however it's always nice to have it in black and white.
Also we are pleased to announce that we are now offering a 90 Day extended warranty for an additional $20 per up to 4 tires purchased. It's always nice having that extra peace of mind that if anything happens.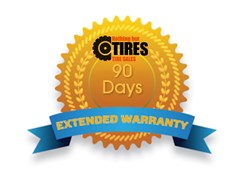 For any products over $200 put it on layaway and pay it off over a 6 week period.
10% service fee attached to product (Minimum $50)
First deposit – 25% of purchase total
2 weeks from date of purchase – 25% of purchase total
4 weeks from date of purchase – 25% of purchase total
6 weeks from date of purchase – remaining amount
We understand that tires are a need and not a want however there is a need for customers who cannot afford their tires up front to pay it off slowly.
Please understand that any late payments results in forfeiture of all funds. We are a small business and have to be strict on this process.
Additional Features / Benefits :
If your tires are paid off in the first 15 days of starting the layaway plan the 10% service fee will be rescinded from the invoice total.
We hold tires for up to the 15 days with no fees attached as a way to show our customers how much we appreciate their business. We have done this process for a very long time and will continue to do it with no mention of a layaway plan or extra fees. That being said if such remaining payment is not made within 15 days the invoice will automatically become a layaway plan and the 10% service fee will be added.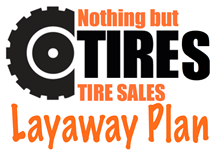 2019 | We grow thanks to all of you!
2019 was an amazing year!
We hired on more great people to help us out. We now have a total of 5 people doing sales to help better serve you as well as a couple others in the back that can come up front for support.
We have also increased our inventory staff 2X! From 1 to 2. HA! There was a time when it was just me (the owner) in the back sorting through tires and it wasn't even enough tires to keep me busy full time. We would bring in around 100 tires a week and that was more than enough for the store size and customers we had. We now process thousands of tires a month and 2 guys are definitely needed.
Also upgraded our website this year. A much more fresh feeling along with more user friendly. It doesn't stop there, we are updating it again as soon as possible for a dealership portal as well as for online sales. It is going to be quite a robust system when it's complete.
The technology behind what we do has been increasing as well. We can now picture & location our tires to our inventory straight from our phones! Pretty slick! We are also currently working on a system that scans the tires to gain detailed information such as tread depth, size, brand, & model automatically with little to no room for errors.
Another great success is we have increased our store by another 6000 square feet! We also have to store thousands of single tires at another companies warehouse to be able to stock them all. Also we plan on taking over another 6000 ft2 in 2020.
Needless to say it has been quite an amazing year for 2019. Looking forward to what 2020 has to come!
Thank you everyone for supporting us!
NBT Team!
CONTACT NOTHING BUT TIRES
Let us know if you have any questions related to tires, our business, or if you just wanted to say hello!
14545 118 Avenue NW
Edmonton, AB T5L 2M7
MON - FRI: 10AM - 6PM
SAT: 9AM - 5PM
CLOSED SUN