JORDAN
Director of This Magic Show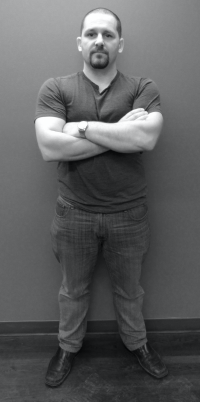 With the burning passion of a thousand stars, this man embraced tires from birth. His first words were tires and discount.
Quite often seen working late nights to ensure everything in the store is up to snuff. Occasionally seen taking power naps on a pile of tires as the smell lulls him peacefully to sleep.
He moonlights in the evening fighting low tire pressure crime and inspecting tread for uneven wear to inform potential customers.
TRAVIS
Chief Operating Officer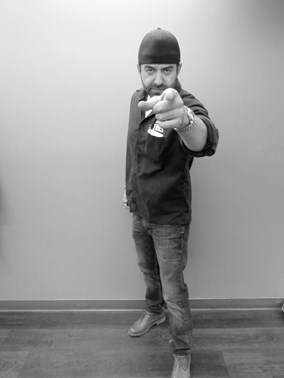 His competitive nature is what drives this man. Not only did he have to be the quickest birth ever, being delivered in just under 3 seconds of labor, he had to be the first for the day. Travis was born at exactly 12:00:00AM on the 25th day of February.
Being a diehard mascot for NBT is tough business, high output requires high input. Travis requires a staggering 18,000 caloric intake a day to keep his energy up.
Whether managing the store or catching butterflies, Travis puts his best foot forward. Rest assured when you come on in he will take great care of you, or wander off to catch a butterfly, 50/50.
MAYSIN
Inside Sales Representative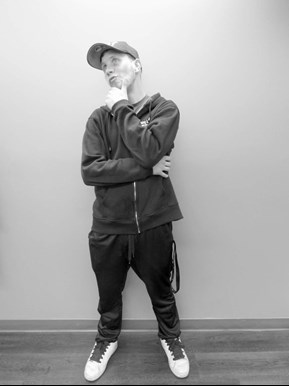 Born from the fiery inferno of a lost USB drive full of cryptocurrency, this young stallion was poised to take the world by storm. Much of his youth was spent time travelling in the 1930's to early Soviet Russia where he implemented the internet. We are still awaiting the time ripple to see the results of this interaction.
In his teenage years, Maysin would spend many summers catching fish with his toes while playing on his gameboy. Having never attended school, he learnt the majority of his knowledge doing backup vocals for NSYNC.
With his extensive knowledge of fish toe catching, time travel and pretty boy backup vocals joining Nothing But Tires was a natural progression.
Looking forward to seeing what this crypto carrying bitcoin junkie will do next!
RAY
Inventory Guru
Effort! Not excuses!
Who would have thought being grown inside a test tube of a deep underground government military lab could produce this near Captain America individual.
Armed with a rim for a shield Ray targets tire issues with pinpoint accuracy. During that time he may even tell a long story about the past if you're lucky.
Ray is definitely a majestic creature that is hard to spot in store. If you look hard enough you may spot him with his head inside a tire or down the end of a rack.
We have accepted that we only have Ray during the day because Ray moonlights elsewhere.
There are certain Liam Neeson type skills he acquired in that lab that faithful day. He has personally saved over 1500 individuals from kidnapping over his lifetime, without a single camera following him. This is probably a good thing because Ray has been KIA over 18,000 times during these encounters. Yes, that's right, he has the power of resurrection! Take that Liam!
You'd think this would all be enough for Ray however enough is never enough. Ray still takes time out to enjoy the simple pleasures. He enjoys hours of beard combing fun as well as sitting on a bench and feeding the birds.
Come and see if you can spot him in store and hope you don't need him when he's not on NBT time.
JAKE
Inside Sales Representative / Hybrid Inventory Specialist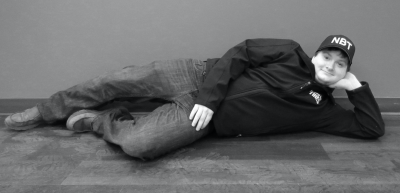 Theres no secrets here, Jake was not our first pick. But there was something about this cool cat that made us consider hiring two people when we only really needed one. Yes he is qualified, yes he's a stud, and it may have even been the unnecessarily long creepy handshake that showed us he was the perfect fit for our group of weird individuals.
BUT WAIT THERE'S MORE!
Jake like many of our staff has been through a lot.
He has personally seen and lived in over 50 alternate reality/parallel universes, even the one where everyone is filled with helium and has hotdogs for fingers. Thats half the reason he joined up with us as in every reality NBT had the same quality product, prices and exceptional customer service, even in the helium/hotdog universe. YAH US!
This universe hopping has afforded Jake the ability to never age. Trust us, just keep checking his profile photo for the next 50 years, he WONT age.
Jake enjoys many things outside being at work. He stills plays lawn darts (yes he likes to live dangerously) and of course LOVES hotdogs. (That really was his favourite reality)
Jake will also giggle profusely at certain words. Make sure to say these words in between a sale with him
-Bumfuzzle
-Lollygag
-Kumquat
-Canoodle
-Mollycoddle AND Collywobbles
Stop on in to make Jake giggle! Also ask him more about the alternate realities, he loves to chat about them.
NATE
Inventory Warrior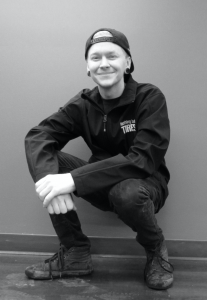 Many have come, few have been sought after, only ONE has been bred.
Inventory is a special task and we at NBT knew that we needed to not find, but create the right individual.
So like a magical group of adventurers we set forth to make the best person we could with McGeyver type skill. Chairs, balloons, 4 knives, precisely 18 pick up sticks, a half jar of peanut butter and 4 tablespoons of sugar and out popped Nate from his little tire Cocoon.
It's always challenging when one knows their little tire boy has the skills but just doesn't have the experience yet. He wobbled and teetered, cooed and drooled but eventually our little guy grew into a big boy and could inspect tires and find sets and pairs all on his own. Special thanks goes out to Ray for taking Nate under his wing like a son and helping him along.
There are a few kinks to work out with our little science experiment. Theres a pick up stick that is still sticking out of his arm but other than that he's operating at full efficiency and effectiveness. We think that the 4 tablespoons of sugar helped.
Come on down and fist bump Nate for a smile.
MICHAELA
Candy Queen /  Inside Sales Representative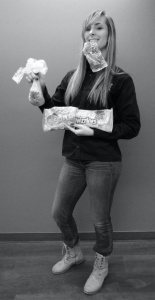 Friendly – CHECK
Bubbly – CHECK
Knowledgeable – CHECK CHECK
Michaela has coined the phrase "Out of this world". Mainly because she literally is out of this world. She is actually a 6000 foot tall fire squid hiding inside that body!
When Michaela was a young squid she yearned for more than consuming universes and laughing about it with her friends. So she ventured to earth where she knew there was more opportunity. However she also knew she would have to take a human form to fit in with us earthlings. She went through a lot of bodies before she found the right fit. Side note – She actually tried Jakes body as well.
When Michaela walked into the store she was very forthcoming about her background and for this reason we decided she was a great fit with us! Openness, honestly, integrity is exactly what you expect to get from Michaela.
She does have a strange addiction to munchies of any kind & you'll often see her snacking around the store. She said the candy reminds her of what a universe used to taste like.
Stop on in to see our little squiddy Michaela, bring candy to really win her over 😛
At Nothing But Tires, we are in the business of saving you money while providing you with the best service possible. We take pride in our work and show appreciation to our customers.
Discount tires at discount prices

Quality new and used tires

Outstanding customer service guaranteed

Knowledgeable staff to answer your tire questions
CONTACT NOTHING BUT TIRES
Let us know if you have any questions related to tires, our business, or if you just wanted to say hello!
14545 118 Avenue NW
Edmonton, AB T5L 2M7
MON – FRI: 10AM – 6PM
SAT: 9AM – 5PM
CLOSED SUN