JORDAN
Director of This Magic Show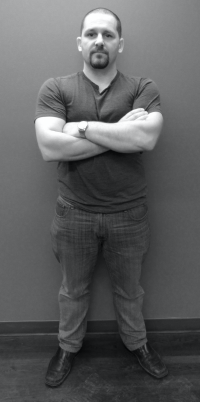 With the burning passion of a thousand stars, this man embraced tires from birth. His first words were tires and discount.
Quite often seen working late nights to ensure everything in the store is up to snuff. Occasionally seen taking power naps on a pile of tires as the smell lulls him peacefully to sleep.
He moonlights in the evening fighting low tire pressure crime and inspecting tread for uneven wear to inform potential customers.
TRAVIS
Chief Operating Officer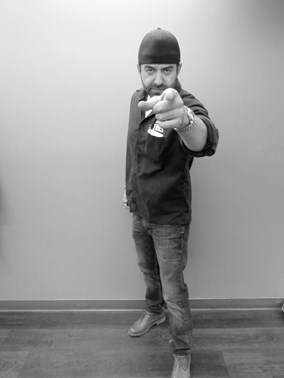 His competitive nature is what drives this man. Not only did he have to be the quickest birth ever, being delivered in just under 3 seconds of labor, he had to be the first for the day. Travis was born at exactly 12:00:00AM on the 25th day of February.
Being a diehard mascot for NBT is tough business, high output requires high input. Travis requires a staggering 18,000 caloric intake a day to keep his energy up.
Whether managing the store or catching butterflies, Travis puts his best foot forward. Rest assured when you come on in he will take great care of you, or wander off to catch a butterfly, 50/50.
JAKE
Inside Sales Representative / Hybrid Inventory Specialist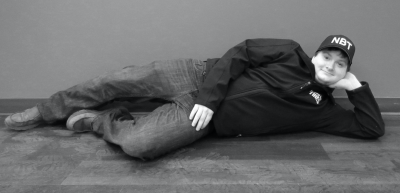 Theres no secrets here, Jake was not our first pick. But there was something about this cool cat that made us consider hiring two people when we only really needed one. Yes he is qualified, yes he's a stud, and it may have even been the unnecessarily long creepy handshake that showed us he was the perfect fit for our group of weird individuals.
BUT WAIT THERE'S MORE!
Jake like many of our staff has been through a lot.
He has personally seen and lived in over 50 alternate reality/parallel universes, even the one where everyone is filled with helium and has hotdogs for fingers. Thats half the reason he joined up with us as in every reality NBT had the same quality product, prices and exceptional customer service, even in the helium/hotdog universe. YAH US!
This universe hopping has afforded Jake the ability to never age. Trust us, just keep checking his profile photo for the next 50 years, he WONT age.
Jake enjoys many things outside being at work. He stills plays lawn darts (yes he likes to live dangerously) and of course LOVES hotdogs. (That really was his favourite reality)
Jake will also giggle profusely at certain words. Make sure to say these words in between a sale with him
-Bumfuzzle
-Lollygag
-Kumquat
-Canoodle
-Mollycoddle AND Collywobbles
Stop on in to make Jake giggle! Also ask him more about the alternate realities, he loves to chat about them.
MICHAELA
Candy Queen /  Inside Sales Representative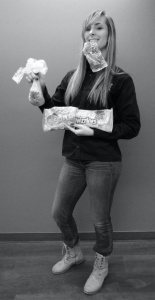 Friendly – CHECK
Bubbly – CHECK
Knowledgeable – CHECK CHECK
Michaela has coined the phrase "Out of this world". Mainly because she literally is out of this world. She is actually a 6000 foot tall fire squid hiding inside that body!
When Michaela was a young squid she yearned for more than consuming universes and laughing about it with her friends. So she ventured to earth where she knew there was more opportunity. However she also knew she would have to take a human form to fit in with us earthlings. She went through a lot of bodies before she found the right fit. Side note – She actually tried Jakes body as well.
When Michaela walked into the store she was very forthcoming about her background and for this reason we decided she was a great fit with us! Openness, honestly, integrity is exactly what you expect to get from Michaela.
She does have a strange addiction to munchies of any kind & you'll often see her snacking around the store. She said the candy reminds her of what a universe used to taste like.
Stop on in to see our little squiddy Michaela, bring candy to really win her over 😛
Derek
Data Demon / Protocol Pundit / Finance Fiend / Sales Rep.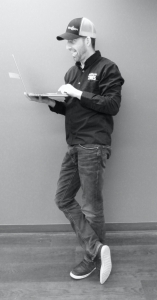 From out of the H2S gas of an Alberta refinery rose a Phoenix. Slightly hobbled, mildly deaf and with no smell whatsoever this man was looking for a change.
In comes NBT
We saw many reports on the television of this superhuman man who used his newfound radioactive powers to help those in need. We knew that that kind of care and attention to strangers is exactly what would make him a great fit. It was easy to track him down. (That H2S rotten egg smell never really went away)
He came with a specific set of skills. (Almost Liam Neeson style) We took the hammer and replaced it with a pen. We took the tool belt and replaced it with a……regular belt. We took his experience in construction and applied it towards constructing an even better NBT.
Derek has professed how much he loves his new life with us. That being said he has many hobbies that you can always chat with him about when you stop into the store.
They're odd but hey we are all a bit odd. Derek loves chasing chickens and hugging them. He can often be found outside a bingo hall helping little old ladies across the street. Slip and slide is his absolute favourite pastime. Finally his favourite food is trail mix served in a mans hat filled with perfume.
Odd indeed….a perfect fit.
Stop into the back office to say hi to this super powered Italian stallion!
Joe
Finger Gun Specialist / Naked Air Catcher / Rubber Rubbing Inspection Officer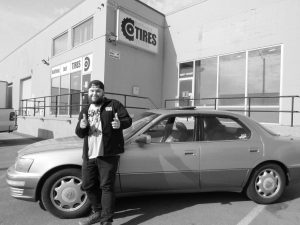 Joe came to us through a vortex of cool conjured up by samurai assassins atop the ancient mountains of Mount Batulao Peak. They knew they made a mistake when he entered into our world giggling and slid down the mountain on a large piece of bark.
He spent many years in the Philippines training in the fine art of air catching. To this day he has personally caught over 10 million air pods, whatever the heck that means. His masters did warn him his hubris would be his downfall when he tried to capture a pod much too big. Alas he floated away from his home and landed in Canada, right on top of our building.
We brought him in, clothed him IMMEDIATELY (Yea he was still naked all those years) and taught him the fine art of tire inspection.
He says his heart will always be with air catching but his new passion is now tires. In his spare time he does enjoy long walks on the beach, intimate and deep conversations and holding hands while giggling. Sounds like a singles add but its just what our big teddy bear loves.
If you can spot him putting away tires in the back grab some air and give it to him, guaranteed you'll get a hug, or a deep conversation, or more….
Austin
Inside Sales Representative / Positivity Creationist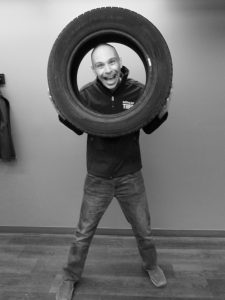 As many may know we ONLY hire exceptional human beings. Well we broke that rule with Austin, he's definitely not human.
We needed a new member so upon a star we wished and down came Austin.
Landing off the coast of China was a tough location, especially with him only knowing how to speak star. Taken in by a small fishing family Austin learned the craft of trawling. For many years fishing is all he knew.
On a brisk morning of 2020 Austin was pulling in his line and he came upon an old tire. He stared at it in bewilderment as to what it was and what it did. So later that day he learned how to use the internet and simply typed in tire. Naturally the first thing that came up (even in Asia) was Nothing But Tires.
So he called us and asked many questions, always wanting to learn, always soaking up information. When he explained where he came from we knew this was a serendipitous moment.
Austin left China and came aboard. He has excelled in his knowledge of tires among other things. He took on many odd interests that many would consider mundane, uninteresting or downright unusual.
Counting how many licks to finish a sucker has been an ongoing statistical analysis for him. He tried this with the flooring for a bit before we explained the floor will not wear down like that. Silly Star!
He likes to count his teeth daily to ensure they are all there. The sound of cracking his knuckles gives him a good chuckle. He is often seen confiding in our tire mascot NiBiT. Sundays are spent drawing clouds and petting squirrels.
Definitely one strange star.
Come on down to enjoy a conversation with this shining star, he may even teach you a few words in his native tongue.
At Nothing But Tires, we are in the business of saving you money while providing you with the best service possible. We take pride in our work and show appreciation to our customers.
Discount tires at discount prices

Quality new and used tires

Outstanding customer service guaranteed

Knowledgeable staff to answer your tire questions
CONTACT NOTHING BUT TIRES
Let us know if you have any questions related to tires, our business, or if you just wanted to say hello!
14545 118 Avenue NW
Edmonton, AB T5L 2M7
MON – FRI: 10AM – 6PM
SAT: 9AM – 5PM
CLOSED SUN