Not Your Regular Tire Store Servicing Sherwood Park
Not your regular tire store servicing Sherwood Park! Nothing but tires offers wholesale discount prices with outsourced discounted installs.
Looking for the best tire facility near you? Look no further! Nothing But Tires your local tire shop has been serving the greater Sherwood Park area for over 5 years. We offer new tires and a huge variety of good used tires. Whether you are looking for winter tires to handle our harsh Alberta weather, or a set of summer tread, or a set of all season tires to meet your year round requirements we have you covered
Good Used Tires and New Tires
Within our inventory of good used tires and new tires, we have all major makes and manufacturers of tires such as but not limited to:
Bridgestone Brand Tires.

Michelin Brand Tires.

Falken Brand Tires.

Yokohama Brand Tires.

Pirelli Brand Tires.

Toyo Brand Tires.

BF Goodrich Brand Tires.

Nokian Brand Tires.

Dick Cepek Brand Tires.

Cooper Brand Tires.

Dunlop Brand Tires.

Goodyear Brand Tires

Uniroyal Brand Tires

Riken Brand Tires

Mastercraft Brand Tires

Douglas Brand Tires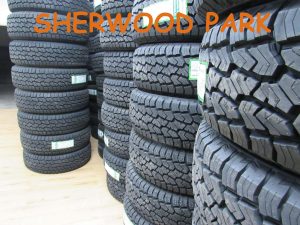 When selling either new tires or quality good used tires all our inventory goes through a rigorous vetting to ensure that only the best tires make it to our sales centres. We not only carry most makes and models but also have a huge variety of types of tires in one offs all the way to full sets of 4.
There are a variety of types of new and quality, good used tires that we carry such as:
Passenger Vehicles
All Season

Touring

Performance

Summer

Track and Competition
Specialty Tires
Truck and Sport Utility Vehicles
Highway

All Terrain

Mud Terrain

All Purpose or Trail

Ribbed

Sport Truck
Nothing But Tires is your source for buying tires no matter where you live, if you are in Alberta we have the ability to ship at an incredibly affordable price! Shipping details
With over 5 years we are proud to be here for you when you are in need, call us. We appreciate the opportunity to earn your business!
Are you having a flat tire problem? are you stuck in Sherwood Park here is some of the staff at Nothing But Tire's favourite resource picks while your in the Park!
CONTACT NOTHING BUT TIRES
Let us know if you have any questions related to tires, our business, or if you just wanted to say hello!
14545 118 Avenue NW
Edmonton, AB T5L 2M7
MON – FRI: 10AM – 6PM
SAT: 9AM – 5PM
CLOSED SUN